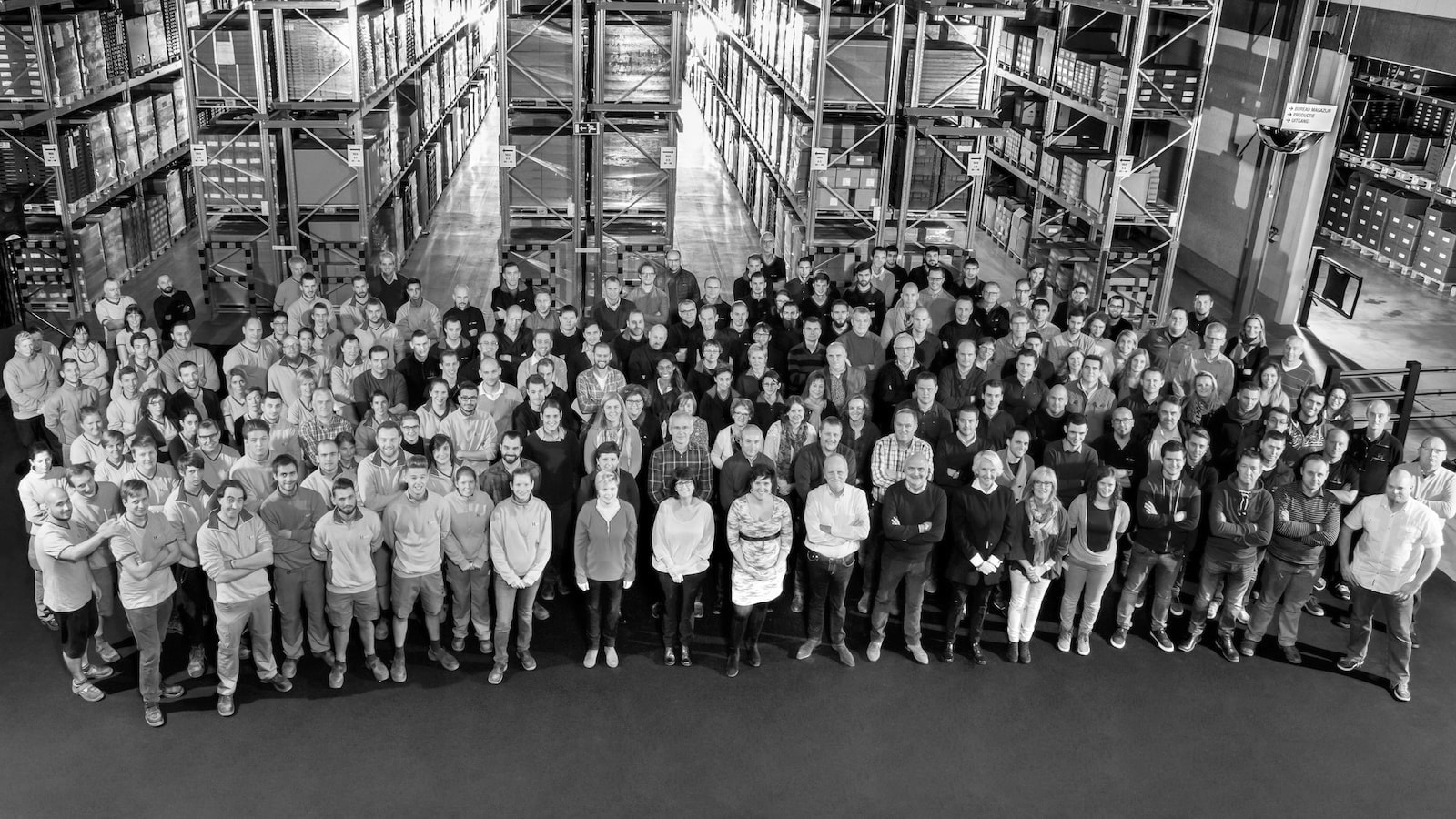 Who is who
Looking for the right contact person at Van Hoecke? Meet our colleagues, we would like to introduce a few of them. And this is just a small part of our team… Every day, 330 dedicated production and logistics colleagues work hard to ensure our customers get the best service. That is why we are constantly on the lookout for new talent to enhance our teams. Interested? Definitely take a look at our vacancies page!
Anne Bryssinckx

Internal Sales

Alex De Cock

Sales customer service

Kurt Roelands

Sales customer service

Leni Sauwens

Internal Sales

Nicky Sleutel

Internal Sales

Bart Van Dam

Internal Sales

Corinne Van der Giessen

Internal Sales

Jurgen Van Driessche

Internal Sales

Peter Jr. Van Hoecke

Internal Sales

Peter Voermantrouw

Sales Manager Belgium

Marc Bruyneel

Customer Service

Peter Creemers

Customer Service

Davy Polfliet

Customer Service

Wim Van den bossche

Customer Service

Rudy Van Doren

Customer Service

Christophe Vanlokeren

Customer Service

Leon Dutton

Customer Service

Frank Reijnders

Customer Service

Remco Spiegelenberg

Customer Service

John Spijkers

Customer Service

Peter Stokkermans

Customer Service

André van Vlaanderen

Customer Service

Stefan Willemsen

Customer Service

Arjan Glas

Sales Manager The Netherlands

Brigitte Cauwenberg

Customer Advisor

Sebastiaan Leenknegt

Representative

Paul Bloemen

Representative

Koenraad De Roo

Representative

Kris Van Pellicom

ORGALUX Consultant

Liesbet Weckx

Consultant Orgalux B2B

Danielle De Smet

Blum Consultant

Caroline Hulpiau

Team Leader HR

Ilse Lutz

HR Collaborator

Maarten Van Herck

HR Collaborator

Louis De Smet

Key Account Manager

Stefanie Ivens

Internal Sales

Toon Gythiel

Internal Sales

Dyonisa Van De Velde

Social media marketeer

Manon Lammens

Internal Sales

Erika Fischer

Internal Sales

Katrien Aelbrecht

Internal Sales

Ann Janssens

general accounting

Katrien De Smet

Supplier accounting

Caroline Lehembre

Customer accounting

Domien Vanhauwaert

Customer service

Celien De Koker

HR Officer

Berthold Pfeiffer

Customer service

Tine Uytdenhouwen

CUSTOMER ACCOUNTING
Vacancies
Does our company culture appeal to you and you want to get to know us better? Have a look at our vacancies and apply today. We look forward to your application.
Discover our vacancies